Category: Kirkland's SMS and My New Discovery
Kirkland's SMS and My New Discovery
I recently went on Kirkland's website, a home decor store that I visit frequently when decorating my home. It dawned on me how clever I remember being during the holidays when looking for deals on Christmas items. I had signed up for many websites, to see what kind of promotions I wasn't even aware the store had! So, being as though Kirkland's is one of my favorites when it comes to home decor, I decided to start there!
What does Kirkland's sell?
Kirkland's sell every thing you could want to style your home. Their website gives you a selection of furniture, wall art, mirrors, lighting, pillows, rugs and curtains, and outdoor items. Gift items are also available to purchase. They have a great selection of decor and the prices range from in my opinion a bargain all the way up to "to pricey for me, not without a huge coupon"…lol.
Kirkland's Theme or Style
In my opinion Kirkland's theme and style is more rustic farmhouse, farmhouse, rustic, modern farmhouse, and could also be a little shabby chic. Either way, it's right up my ally and I feel like I could purchase the whole store if I had the money! I like that they have large big items for spaces that are large in size such as my 20 foot foyer, and yet also have small items for table tops and small spaces such as a little nook. Regardless of what space you are filling, I find it impossible to find something at this store that works for your space:)
The Quality
What can I say about the quality of the decor. Everything I have bought up to this date from this store is quality. You know how you sometimes settle for a little cheaper made item because it looks similar but is cheaper, but you notice the quality isn't all that hot? Not here. I find there items to be nicely made and have never had to worry about cheap looking decor. This is one of the reasons I tend to stick with this store.
Satisfaction in a Deal!
Let's be real, there is NOTHING more satisfying than getting a deal! When I first logged on to Kirkland's site, I instantly got a popup message giving me a coupon in exchange for my email…ummmm…yes, I would LOVE to give you my email for a coupon…hello…and can I also give you several other emails for coupons too??? Look, I'll be the first to tell you I LOVE this store's decor and if I can get something I would normally pass up due to the price, cheaper by having a coupon, I'm in! Like ALL THE WAY IN because honestly I probably truly really want this item and it's killing me to walk away from the purchase due to the cost! Sound familiar???
And Last But Not Least….Kirkland's SMS
While looking for an Affiliate link to one of my favorite stores, I came to the bottom of the website to see the "SMS Program". I thought…well what the heck is this???? Once clicking on it, I found you can "text SAVE to KSAVES (572837) to receive up to 15 msgs/per month from the Kirkland's "text coupons, offers, and information". ("T & C SMS | Kirklands", 2019). This is through your mobile phone. Ummmmm…excuse me? How long has this been going on Kirkland's and why was I NOT notified…lol. I've been missing out and I bet a lot of others have been too!
My Experience with SMS
As I sit here creating what is helpful information to what I consider a top home decor store, I opted to try this SMS program:) After all, I want as many coupons and help as I can get here! I typed SAVE to the number listed above and sure enough I got a response back within seconds..Yay! To top it off I also got a response to give my email for more coupons and I was more than enthusiastic to give it. My first message gave me an in store and online code to use for $10.00 off a $50.00 transaction and an expiration date. Not bad for just signing up to this awesome program!
I plan to visit other decor stores and websites in the future to see if I can uncover any secret savings I didn't know existed for those out there who would like to save an extra buck:) Please leave me any feedback on my article if you'd like and let me know if you enjoy the content I am bringing you!
Sincerely,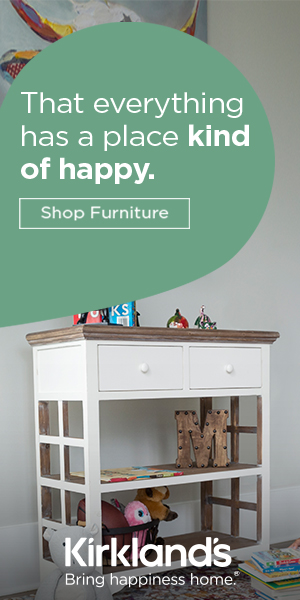 Jacqueline Rinker
References:
T& C SMS | Kirklands. (2019). Retrieved 7 September 2019, from
https://www.kirklands.com/custserv/custserv.jsp?pageName=SMS&icid=footer_SMS